Warming cabinet for 300 kg honey, 1000W/230V (SKU: 7160)
The honey exchange potion is intended to melt the crystallized honey . The advantage of using the honey-infuser before a honey-thaw / radiator is that in the honey-infusion cabinet, the honey liquefies faster and also the crystals are dissolved in the honey .
characteristics
The honey exchange cabinet is made entirely of stainless materials .
The honey cupboard is groundless and mounted on 4 articulated wheels , making it easier to place the honey container in - the honey cup is simply rolled over the honey container .
It can heat a honey container 300 kg or 8-12 honey container 25 kg at the same time .
The heating is done by a recirculation system.
The temperature from 0 ° C to 60 ° C can be set with a digital thermostat .
The walls of the Honigauftauschranks are insulated , which ensures low power consumption .
It is recommended that the honey exchange cabinet be kept in a small warm room, as this avoids high power consumption.
The cabinet door can be fully opened .
The honey exchange cabinet is easy to handle and can also be easily cleaned .
Technical specifications
Material: stainless steel
Capacity: a honey container 300 kg or 8-12 honey container 25 kg
Supply voltage: 230V
Heat output: 1050W
Electronic temperature control: 0 ° C to + 60 ° C
External dimensions: 100 x 100 x 110 cm
Inside dimension: 70 x 72 x 107 cm
Weight: 54 kg
Guarantee and purchase without risk
100% satisfaction guarantee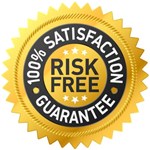 When you buy a honey extractor on our website you do not have to worry about whether you will be satisfied with the product. We guarantee a 100% Satisfaction Guarantee - if the product does not meet your expectations, you can return it within 14 days and we will refund the purchase price.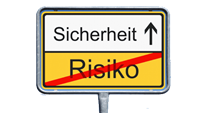 10% deposit, the rest after delivery
Since we want to make sure that you feel safe and undoubted when placing an order, we offer you the option of paying only 10% of the purchase price when ordering, and the remainder after delivery. This applies to orders up to 2,000 GBP/EUR/CHF.
We believe and we know that the Logar honey extractor will absolutely delight you .
Product warranty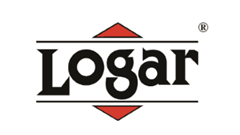 All honey extractors are tested before they leave the factory so they are guaranteed to function properly .
Honey extractors have up to 2 years warranty. In the event of a problem, Logar's development engineers will be available to advise you and provide the necessary replacement parts.
Payment methods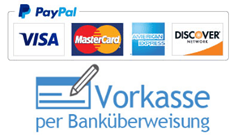 Payment by bank transfer or Master Card, Visa, American Express (Paypal).
The steps of an order
1. Put the desired items in the shopping cart and make the order. Write us your further wishes.
2. We check the order and send you the order confirmation.
3. You make a 10% down payment.
4. We prepare the ordered items and inform you when we can ship.
5. You will receive the ordered products and pay for the rest.
Ordering the items is very easy and convenient.
Shipping on a pallet to your door
The selected products are packed on a pallet and shipped by a freight carrier (Gebrüder Weiss or Kuehne + Nagel Spedition).
Shipping on a pallet is used for larger orders, when the products can not be sent in a package by post, but it is necessary to transport the products on a pallet with a truck.
Such a delivery is more reliable, because the package is not swirled around on various conveyor belts. Your pallet is treated individually and brought to your home by a truck.
To make the best use of this type of shipping, you can add other smaller products to the order (eg a small honey tank, an uncapping tray, a strainer, ...), which will then be delivered for the same shipping costs.

Request a quote
Do you need further information or a personally prepared offer? Send us a question and we will answer you as soon as possible.