Dosing syringe with tube 1-5 ml, for bee hive AŽ, automatic (SKU: 7810)
Die Automatikspritze lang (50 cm) wird für den Warmbau empfohlen.
Völker im Winter schonend in kürzester Zeit mit wenig Wärmeverlust im Bienenstock behandeln. Einmal das Volumen eingestellt, immer die gleiche Dosierung. Mit der Automatikspritze können sowohl OXUVAR® wie auch Hive Alive exakt und schnell angewendet werden.
Die gewünschte Dosierung kann vor der Behandlung einfach eingestellt werden. Das aufwendige Aufziehen der Lösung für jedes einzelne Volk entfällt.
Dank der abgewinkelten Nadelspitze fällt es leicht, den Wabengassen zu folgen und die Lösung gleichmässig zu verteilen.
Die Oxalsäurelösung wird in die Vorratsflasche der Automatikspritze gefüllt und über einen Schlauch angesaugt. Die gewünschte Dosiermenge von 1 bis 5 ml kann durch Drehen des Dosierrades eingestellt werden. Dank dieser einmaligen Einstellung bleibt die Dosierung immer gleich. Somit wird die Bienen-Wintertraube in kürzester Zeit mit wenig Wärmeverlust im Bienenstock behandelt.
Sonstige Hinweise
Der Umgang mit Oxalsäure fordert grosse Vorsicht. In jedem Fall Schutzbrille, säurefeste Handschuhe und langärmlige Bekleidung tragen.
Guarantee and purchase without risk
100% satisfaction guarantee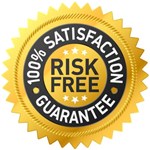 When you buy a honey extractor on our website you do not have to worry about whether you will be satisfied with the product. We guarantee a 100% Satisfaction Guarantee - if the product does not meet your expectations, you can return it within 14 days and we will refund the purchase price.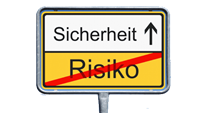 10% deposit, the rest after delivery
Since we want to make sure that you feel safe and undoubted when placing an order, we offer you the option of paying only 10% of the purchase price when ordering, and the remainder after delivery. This applies to orders up to 2,000 GBP/EUR/CHF.
We believe and we know that the Logar honey extractor will absolutely delight you .
Product warranty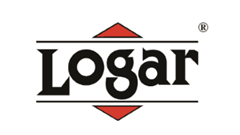 All honey extractors are tested before they leave the factory so they are guaranteed to function properly .
Honey extractors have up to 2 years warranty. In the event of a problem, Logar's development engineers will be available to advise you and provide the necessary replacement parts.
Payment methods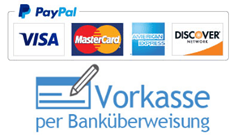 Payment by bank transfer or Master Card, Visa, American Express (Paypal).
The steps of an order
1. Put the desired items in the shopping cart and make the order. Write us your further wishes.
2. We check the order and send you the order confirmation.
3. You make a 10% down payment.
4. We prepare the ordered items and inform you when we can ship.
5. You will receive the ordered products and pay for the rest.
Ordering the items is very easy and convenient.
Request a quote
Do you need further information or a personally prepared offer? Send us a question and we will answer you as soon as possible.